Herbal Aloe Concentrate Drink Original 473 ml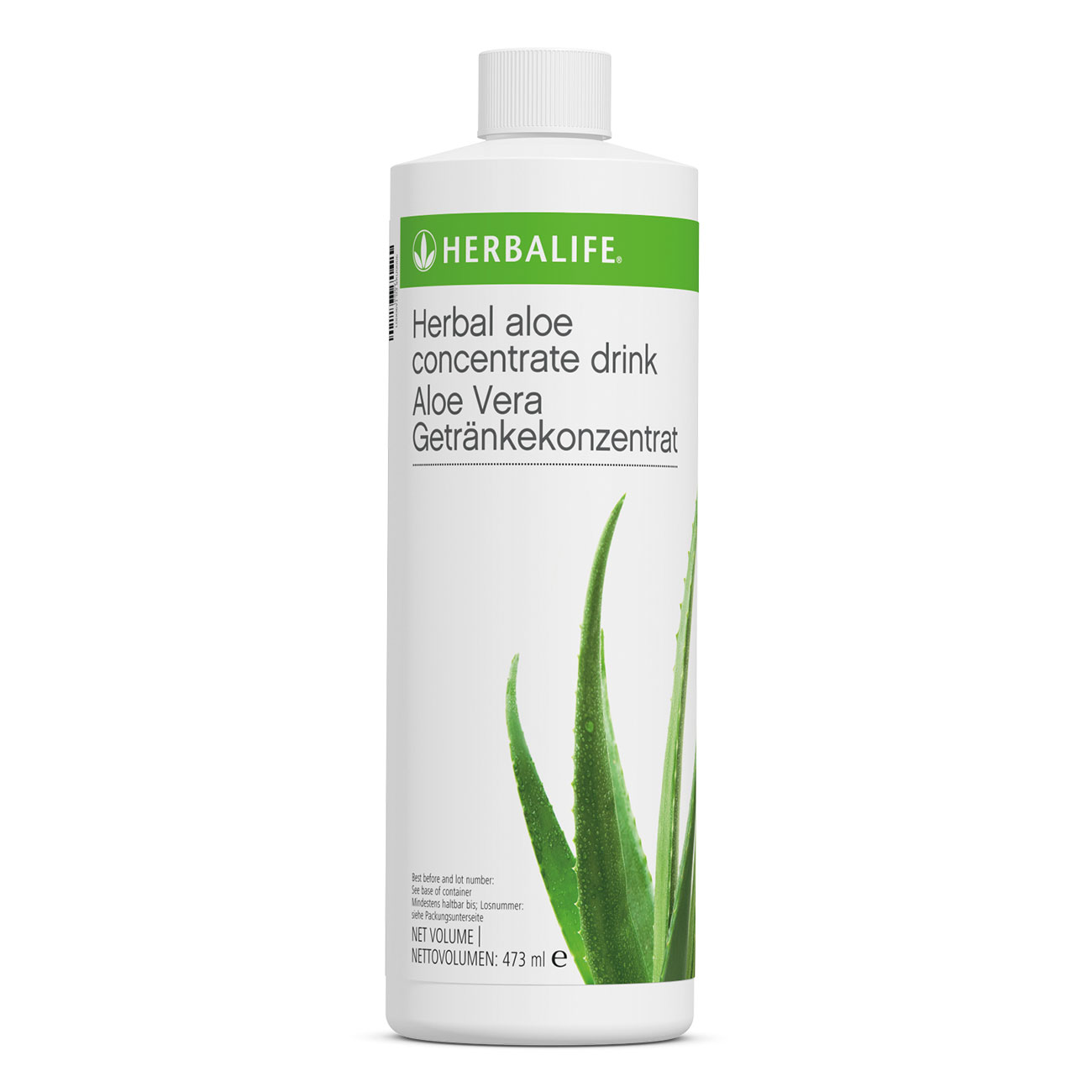 SKU 0006
Recommended Retail Price € 47.10
Product Overview
Herbalife Nutrition's hand-picked Aloe Vera leaves are carefully selected to ensure you receive a high-quality product that exceeds industry standards. Our Herbal Aloe Concentrate Drink undergoes extensive tests which guarantee that our products always deliver the highest level of quality and purity.
Enjoy a glass of delicious Herbal Aloe Concentrate Original, a refreshing, low-calorie drink to help you stay hydrated. 
Herbal Aloe Concentrate Original contains 40% aloe vera juice that is derived from the whole aloe leaf, which is cold pressed to give you the highest quality.
Key Features and Benefits:
No added sugars
No artificial flavours
Low in calories – only 22 kcal per 15ml serving
Contains citrus to provide a refreshing flavour
Directions for Use:
Enjoy Herbal Aloe Concentrate Original daily. Mix three capfuls (15ml) with 120ml water. For one litre of water, mix eight capfuls (120ml) and enjoy!