Tri Blend Select Banana 600g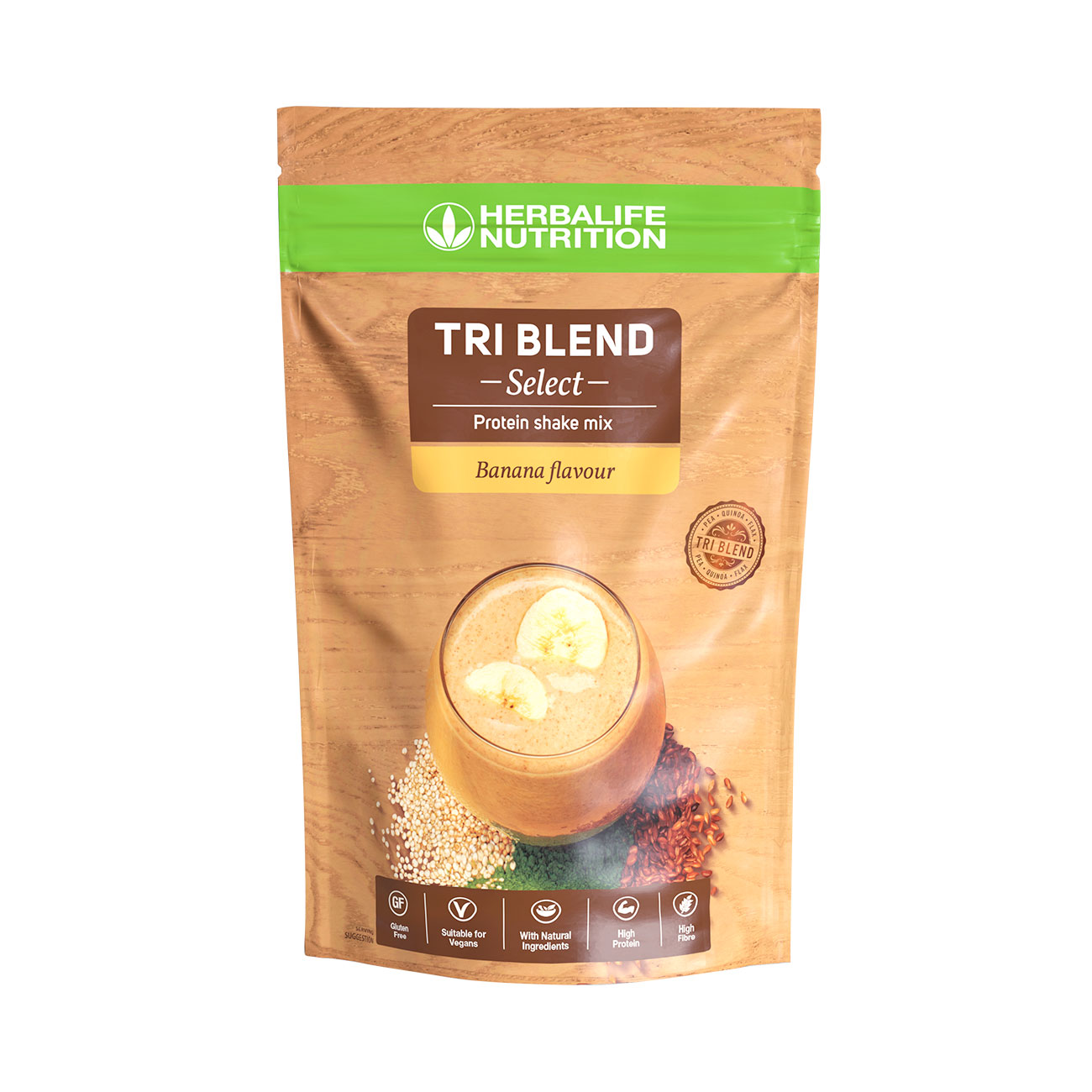 SKU 013K
Recommended Retail Price € 72.60
Product Overview
Tri Blend Select Banana is a premium wellness protein shake mix made with carefully sourced natural ingredients. We searched the planet to ensure we source the best possible grade of every single ingredient, such as Quinoa from Colombia and Flax Seed from Canada.

At times, plant proteins can miss the mark because they lack some essential amino acids. However, Tri Blend Select Banana contains a high-quality vegan blend of pea, quinoa and flaxseed to deliver a complete protein source* that's also impressively high in fibre, low in sugar, but full in flavour. In fact, we became obsessed with making sure that Tri Blend Select Banana tastes amazing, while keeping it natural.
Key Features and Benefits:
 With ingredients sourced naturally
 634 kJ per serving
 20 g protein per serving
 6 g of fibre per serving
 Vitamin C and 7 key minerals from natural sources
 Suitable for vegans
 Gluten free
 Vegan ingredients, natural flavouring and no artificial colour  
Directions for use:
Enjoy Tri Blend Select at any time during the day. Gently shake the pouch prior to each use as content may settle. Mix 3 scoops (40 g) of powder with 250 ml of water or your favourite alternative milk or fruit juice. Adjust the liquid amount for the consistency you require**.
Enjoy after exercise as a post-workout recovery drink and as a delicious reward for your efforts.
A protein shake to accompany your lunch-time salad. Extra protein, extra fibre, extra flavour.
Ideal for baking – from crunch cookies to power packed protein balls.
Mix with oats, seeds, berries and yoghurt for nice and easy Overnight Oats – perfect for a personalised breakfast.
* The addition of rice protein delivers a complete protein.
** If mixed with fruit juice or other beverage or adjusting the amount of liquid, nutritional values will differ.