Protein Drink Mix 588g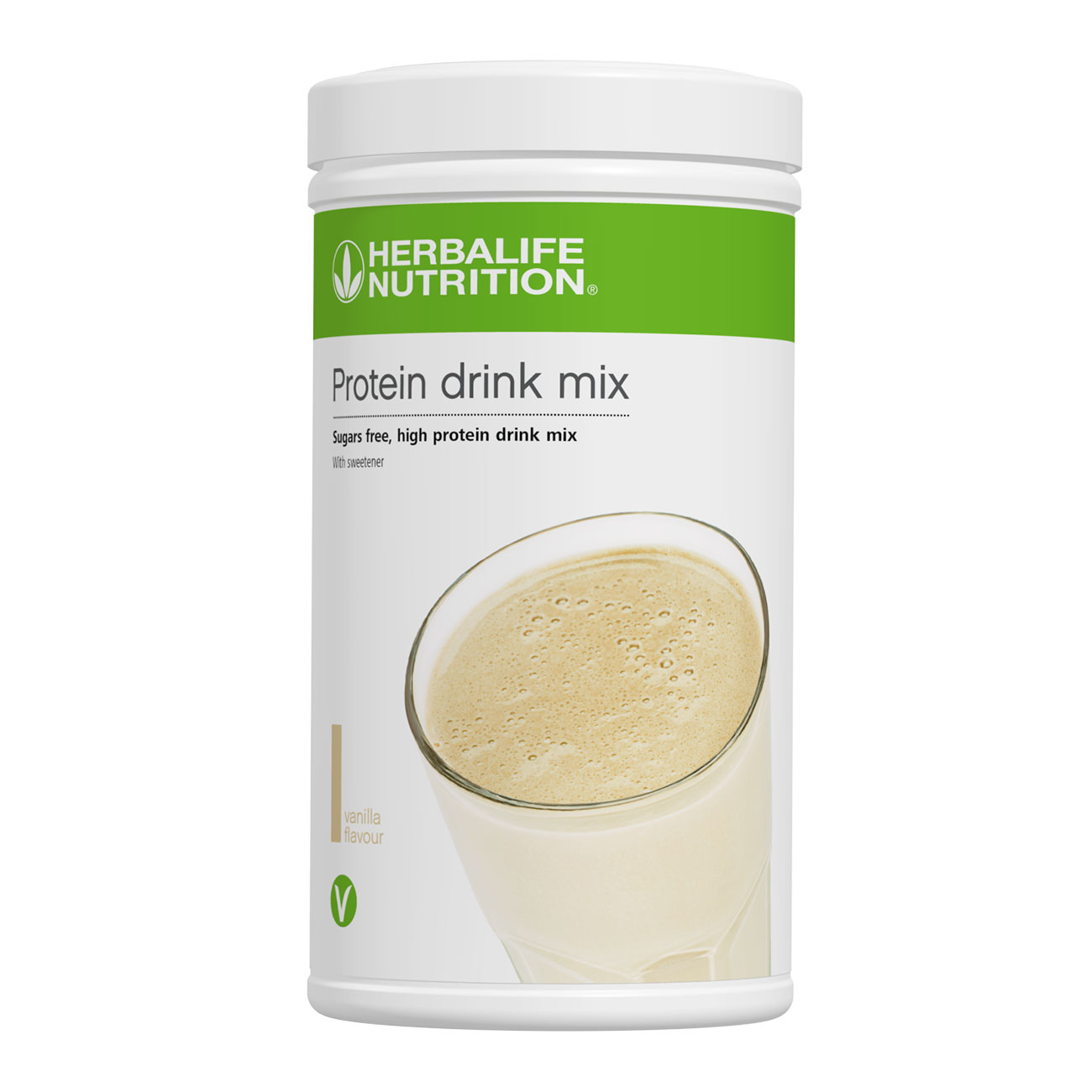 SKU 2600
Recommended Retail Price € 60.35
Product Overview
Boost your daily protein intake with Protein Drink Mix (PDM), a tasty, vanilla flavoured drink that is quick and easy to make.
Protein Drink Mix (PDM) is suitable for vegetarians and contains 15g high-quality protein per serving, 7g of carbohydrates and 20 vitamins and minerals. 
Customise PDM to your dietary needs, lifestyle and taste by simply adding it to water or your Formula 1 shake for a richer and creamier nutritious drink.
Key Features and Benefits:
15g high-quality protein
7g carbohydrates
20 essential vitamins and minerals
Suitable for vegetarians
Can be made using water
Directions for Use: 
Gently shake the canister before using as contents may settle. 
Water: Mix two tablespoons (28g) with 250ml water and shake/blend until smooth.
Formula 1 shake: Add two tablespoons (28g) of PDM, two tablespoons (26g) to your favourite Formula 1 shake with 300ml water. Shake/blend until it is smooth and enjoy! 
This product should be used within a balanced and varied diet, as part of a healthy active lifestyle.