Protein Bars Chocolate Peanut 14 bars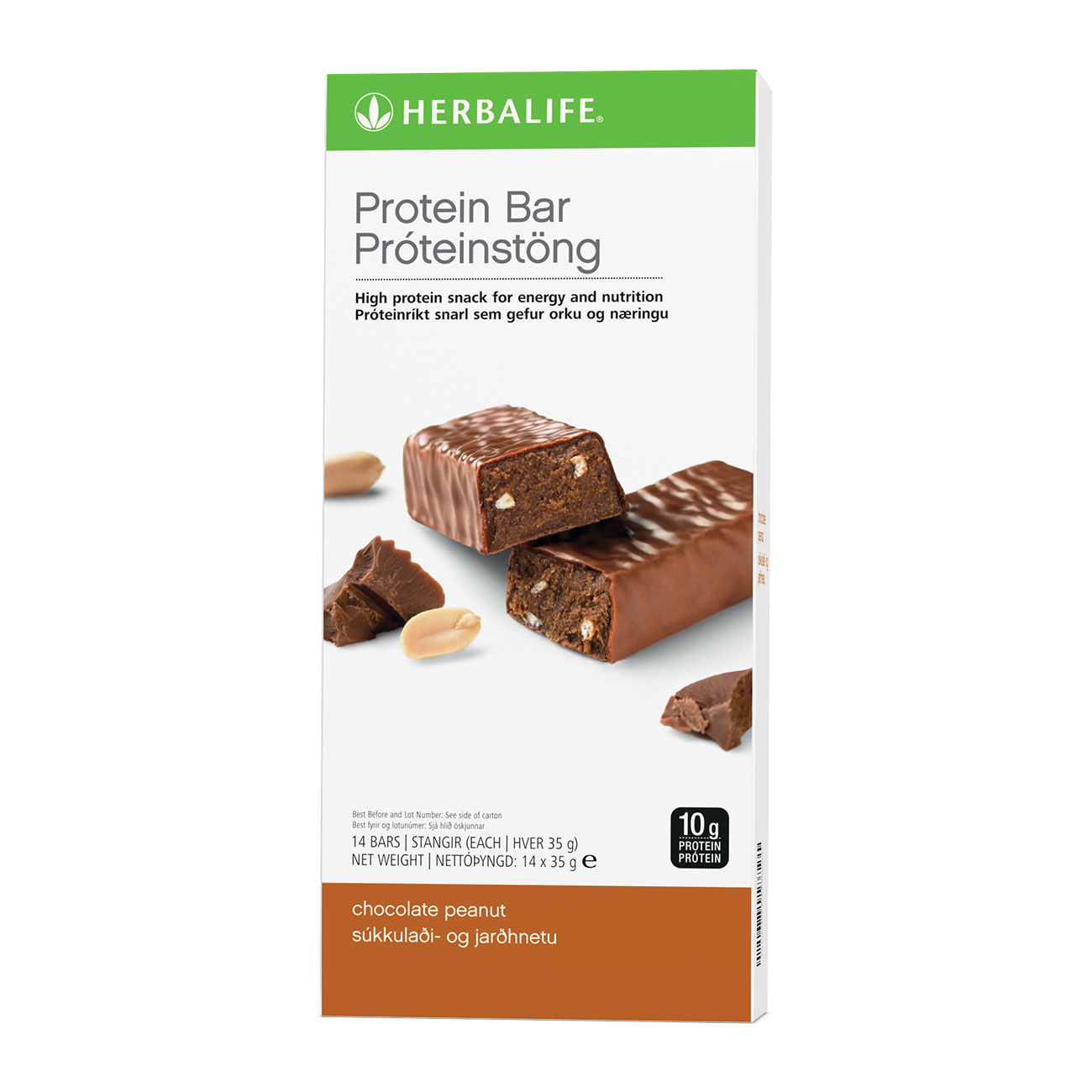 SKU 3972
Recommended Retail Price € 22.20
Product Overview
Staying on track and making better food choices when you are constantly on-the-go can be difficult. Curb your sweet cravings with a delicious Herbalife Protein Bar or enjoy it pre or post-exercise.
Our Chocolate Peanut flavoured protein bars are a tasty, high-protein healthy snack that contains a balanced combination of 15g of carbohydrate and 10g of high-quality dairy protein, which can help to build lean body mass and maintain healthy bones.
Also available in smooth Vanilla Almond and tangy Citrus Lemon.
Key Features and Benefits:
High-quality dairy protein
10g protein
15g carbohydrates
High in vitamins B1, B2, B6, Vitamin E and pantothenic acid
139 calories per bar
Directions for Use: 
Eat one or two bars a day as a healthy snack.
This product should be used within a balanced and varied diet, as part of a healthy active lifestyle.